Top Barrel Racing Sires of 2021
What are the top barrel horse bloodlines? View the previous year's top 10 leading barrel racing sires.
American Quarter Horses continue to dominate in barrel racing with their speed and ability to power through turns. In 2021 offspring of the top 10 barrel racing sires earned more than $11.5 million. The statistics below can help guide breeders in their pairing decisions.
These statistics, powered by the American Quarter Horse Association's QData, were compiled from January 1 to December 31, 2021. The figures represent offspring earnings, number of money earners, average earnings and each sire's leading money earner for 2021.
The leading barrel racing sires of 2021:
10. French Streaktovegas
2007 red roan (A Streak Of Fling-PC Frenchmans Flirt by Sun Frost)
Offspring earnings: $777,499
9. Frenchmans Guy
1989 palomino (Sun Frost-Frenchmans Lady by Laughing Boy)
Offspring earnings: $874,637
8. Slick By Design
2007 black (Designer Red-Dreams On Blue by Dream On Dancer)
Offspring earnings: $905,063
7. A Smooth Guy
2005 buckskin (Frenchmans Guy-Docs Movita by Dry Doc)
Offspring earnings: $917,229
6. JL Dash Ta Heaven
2005 sorrel (Dash Ta Fame-Dynas Plain Special by Special Feelins)
Offspring earnings: $999,680
5. A Streak of Fling
1999 red roan (Streakin Six-Moon Fling by Fast Fling)
Breeder: Ferman R. Mayo of Atoka, Oklahoma
Owner: Lisa O'Rourke-Fulton of Valentine, Nebraska
Offspring Earnings: $1,066,167
Money Earners: 311
Average Earnings: $3,428
No. 1 Money Earner: Dollys Streaknbadger, 2016 gray stallion out of TR Dashing Badger by Mr Illuminator, $160,688
A Streak of Fling
4. Blazin Jetolena
1999 sorrel (Lenas Sugar Daddy-Blazin Jennie Jet by Jet Of Honor)
Breeder: Randy and Sue Rist of Tucson, Arizona
Owners: Busby Quarter Horses of Millsap, Texas
Offspring Earnings: $1,152,653
Money Earners: 153
Average Earnings: $7,534
No. 1 Money Earner: I Can Dee, 2016 bay mare out of I Can See Shawnee by Azyoucansee, $137,954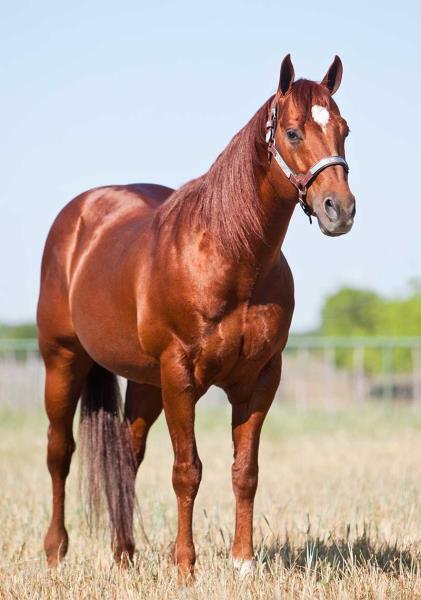 Blazin Jetolena
3. Eddie Stinson
2003 sorrel (Dash Ta Fame-Casino Lights by Sixarun)
Breeder: Paul Whissel of Las Vegas
Owners: Cody and Luann Johnson, Dublin, Texas
Offspring Earnings: $1,213,721
Money Earners: 147
Average Earnings: $8,257
No. 1 Money Earner: VF NFL Draft, 2016 chestnut stallion out of Curiocity Corners by Silver Lucky Buck, $102,017
2. The GoodBye Lane
2001 brown (Lanes Leinster-Swift Goodbye by Dash Ta Fame)
Breeders/Owners: Mark and Linda Jarvis of Spanish Fork, Utah
Offspring Earnings: $1,428,876
Money Earners: 85
Average Earnings: $16,810
No. 1 Money Earner: Hello Stella, 2017 bay mare out of Go Go Fame by Dash Ta Fame, $546,347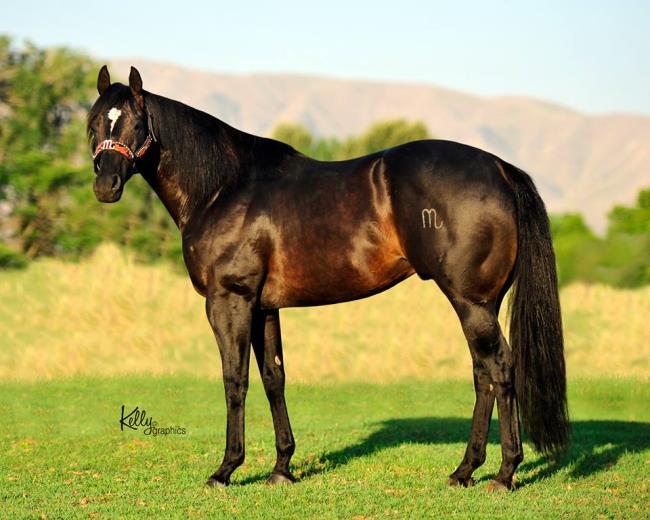 The Goodbye Lane
1. Dash Ta Fame
1989 chestnut (First Down Dash-Sudden Fame by Tiny's Gay)
Breeder/Owner: Bob Burt of West Jordan, Utah
Offspring Earnings: $2,238,043
Money Earners: 366
Average Earnings: $6,115
No. 1 Money Earner: Famous Lil Jet, 2014 sorrel gelding out of Blazin Black Beauty by Blazin Jetolena, $308,798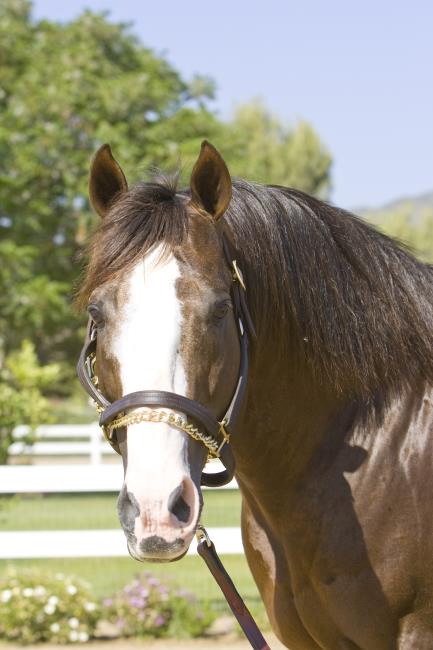 Dash Ta Fame
View more American Quarter Horse stallions at QStallions.com.
QStallions.com is a trusted source of data for both mare and stallion owners:
Stallion photos, videos, pedigrees and more, including catalog-style pedigree.
Earnings and performance records updated weekly for stallions and offspring.
Proven crosses feature to determine successful mare-stallion crosses.
Data is fully vetted before it's posted.
Easy and quick to access.
Stallions nominated to the Pink Buckle barrel racing program are listed on QStallions. View the Pink Buckle barrel stallions.
Use the Stallion Locator to find stallions near you. Learn more about QStallions.com, list your stallion or visit the site at QStallions.com.